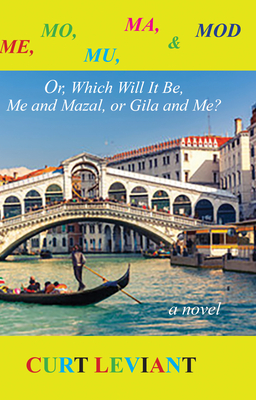 $19.95

Coming Soon - Available for Pre-Order Now
Description
---
In Venice, the narrator meets two women, one a devout and sensual Parisian, the other, an enigmatic beauty, who is mute but can hear. At the wedding--whoever bride may be--a 17th century rabbi will preside. For in this true fiction, characters cross time lines.
Fiction. Jewish Studies.
About the Author
---
Curt Leviant's novels have been published in eight European languages, in Israel, and in South America. His novel, Diary of an Adulterous Woman, was a best seller in Europe and was listed in France in 2008 as among the "Seven Best Novels of the Year". Of his ten novels, the most recent are the critically acclaimed King of Yiddish and Kafka's Son. Critics have hailed the French translation of Kafka's Son and called Leviant "a worthy heir to Kafka." A Turkish version appeared in 2020.
Praise For…
---
His books have been praised by two Nobel Laureates, Saul Bellow and Elie Wiesel, and critics have compared his imaginative fiction to that of Tolstoy, Flaubert, Italo Calvino, Borges and Kafka.
His comic novel, A Novel of Klass, was chosen as one of the "Ten Best Novels of the Year in the USA" by Chauncey Mabe, the book critic of Florida's Sun-Sentinel. The same book critic, in reviewing another novel, wrote:
"Curt Leviant is the best unknown novelist in America."

Curt Leviant's short stories have been included in Best American Short Stories and other major anthologies.